Five years ago, Jessie Randall, the founder and creative director behind accessories brand Loeffler Randall, was consumed — obsessed — with pleated fabrics. So much so that in a stroke of genius, she had her team buy a hair crimper from Ricky's, the now-shuttered beauty supply store located downstairs from their office, to experiment and play with its effects. Thus, the idea for the Camellia was born: a pleated hand-knotted half-bow sandal situated on an elegantly rounded heel that made its debut as part of the brand's Summer 2018 collection.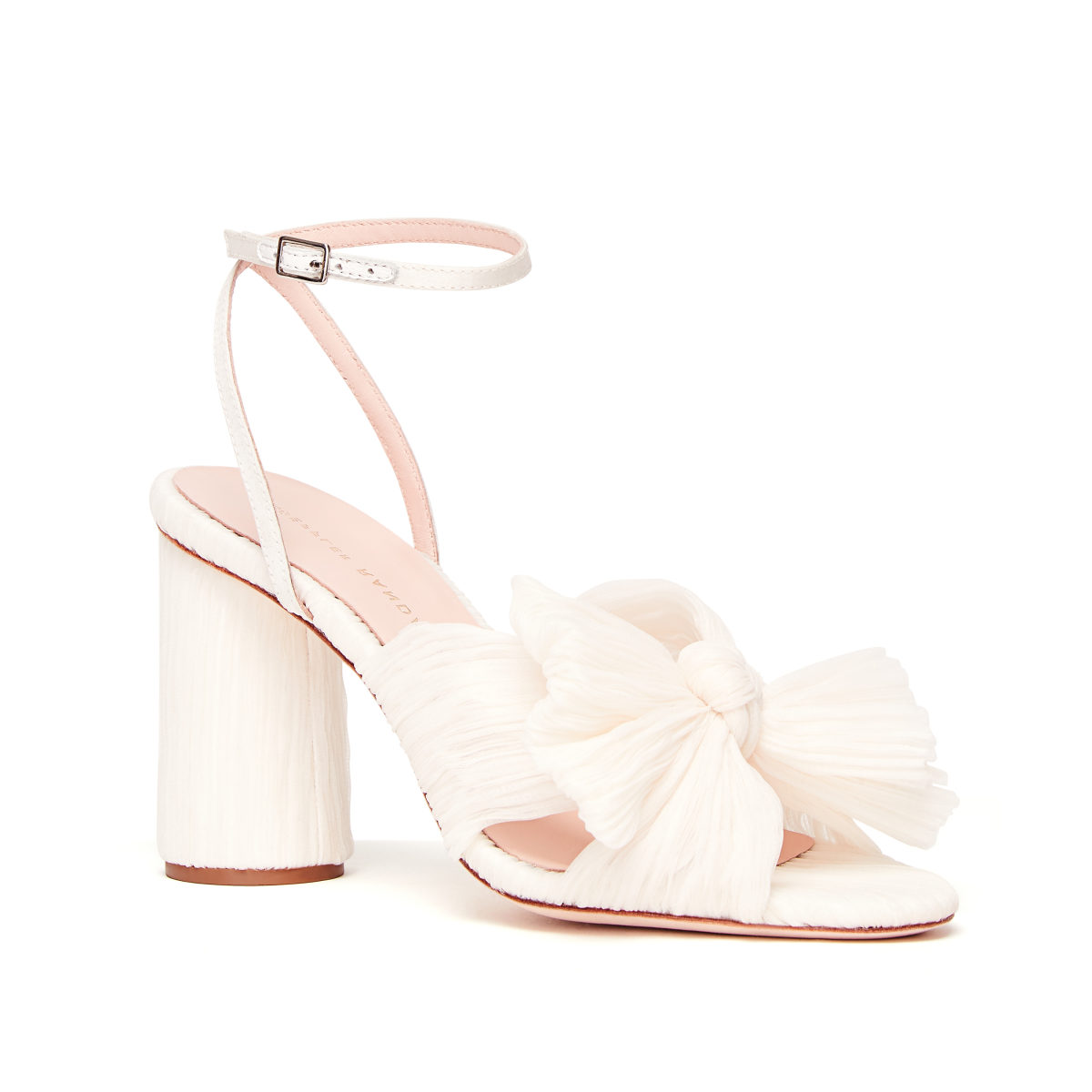 What Randall unwittingly did was conceive a style so good, the bride, the bridesmaids and the wedding guests could all theoretically wear it at the same event. It's a shoe that's almost as ubiquitous as weddings themselves during wedding season.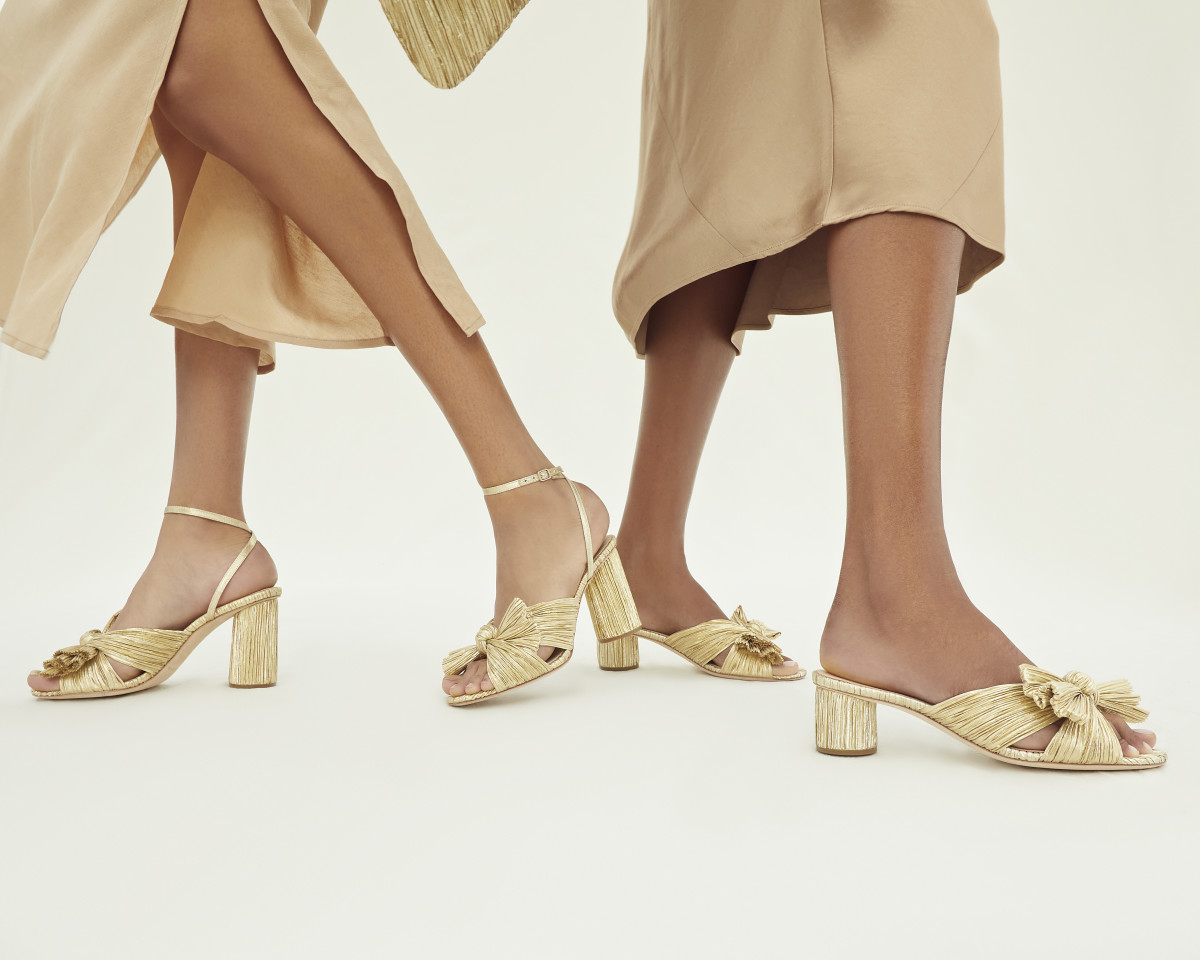 "I don't think I had a sense of how huge it would be, but the first time I saw it, I knew it would be a hit. I just loved it," effuses Randall, who likes to encourage her design team to manipulate materials — knotting it, sewing it or, in this case, crimping it — instead of just sketching. "The Camellia is one of the most popular styles because it's such an amazing wedding and event shoe. We offer all different iterations — without a strap, on a lower heel height, on a platform — and it's become such an iconic part of our brand ."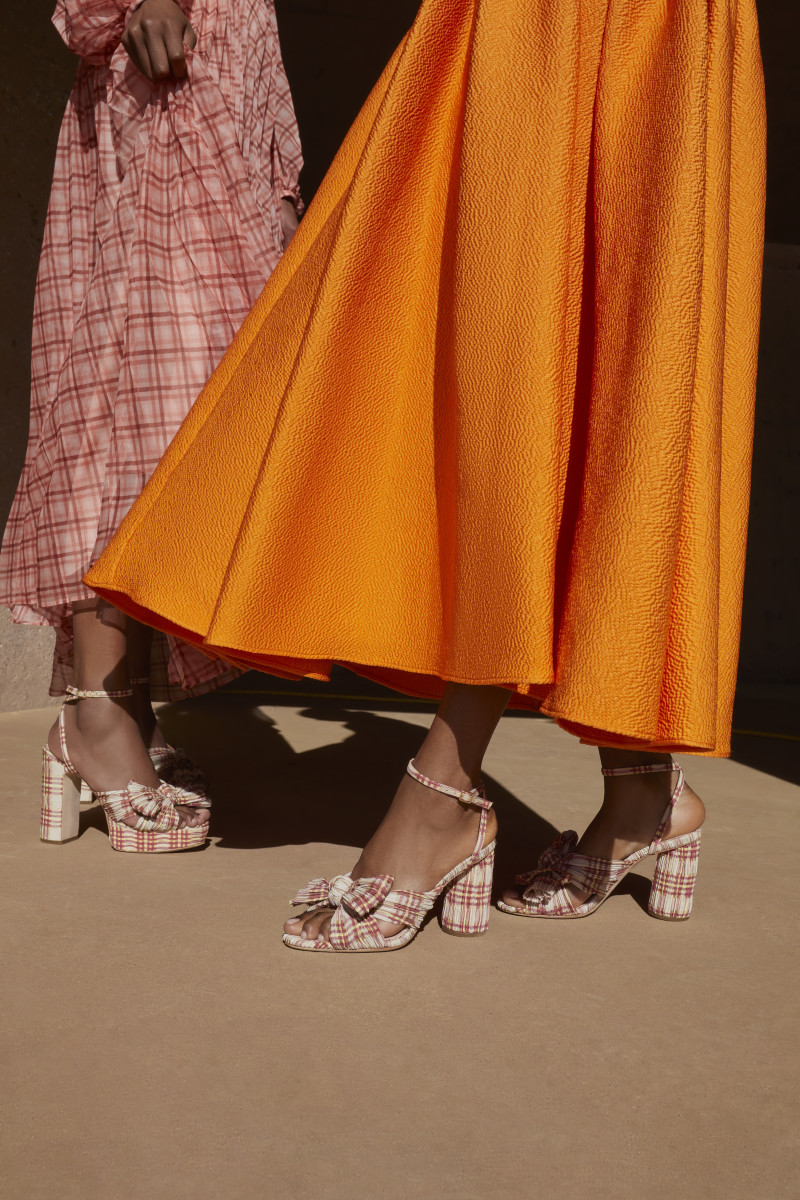 A search of the #LoefflerRandall hashtag yields nearly 35,000 results on Instagram, with the majority of posts dedicated to the Camellia and its derivatives. Randall also credits Pinterest for the Camellia's virality, thanks to the platform's countless inspiration boards dedicated to bridal fashion and wedding content. But the surprising driver of brand awareness is — wait for it — Reddit, with users sharing honest feedback and naming Loeffler Randall on threads about comfortable wedding shoes.